Information for your visit during the Corona pandemic
Christmas Garden will once again provide excitement this year and guarantee a safe open-air experience thanks to a comprehensive hygiene concept. Please inform yourself about the central points of our hygiene concept before your visit.
Currently, there are no testing and verification requirements for admission to the Christmas Garden. We are looking forward to your visit!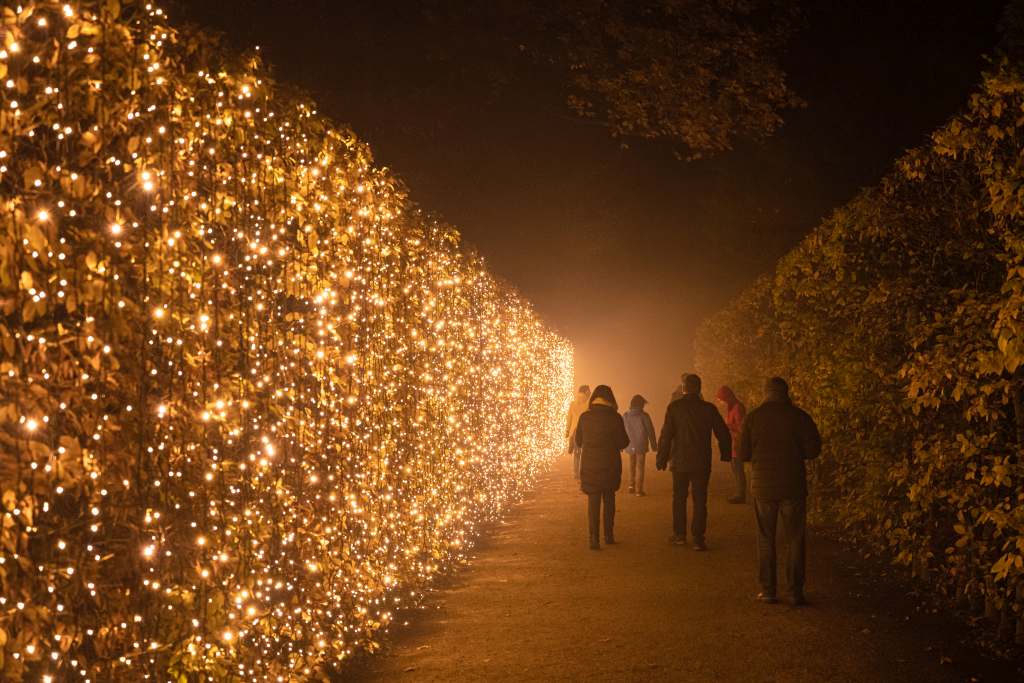 Central points of our hygiene concept
All guests and employees on the event premises are required to wear personal mouth/nose protection (disposable surgical mask or FFP2 mask). The wearing of a mouth-nose protection is recommended.
To simplify the process at the entrance and to avoid queues, we ask you to purchase the tickets already in advance and not on site at the box office. You can purchase the best-priced tickets online in just a few simple steps. This way you can secure your preferred admission time slot without stress and help to simplify the organization at the entrance.
A spacious event area, a one-way system to manage crowd traffic, and reduced ticket allotments minimize contacts and lead to a reduction in the risk of infection.
Highly frequented areas such as catering and sanitary facilities are regularly disinfected. In addition, sufficient stations for hand disinfection will be available to you at these locations.
Only a limited number of visitors will be admitted to the Christmas Garden per admission window. This reduces the number of intermittent guests. Depending on the conditions of the location, additional measures are taken, such as the provision of additional parking spaces.
We communicate the regulations in a holistic and comprehensible way - from the purchase of the ticket to leaving the Christmas Gardens. On the website, in all disciplines of customer dialogue and with a signage concept on the grounds, we guarantee seamless and simple information for you.
Additional staff will be deployed throughout the site to manage the flow of visitors in order to avoid any form of congestion. The staff members are trained in dealing with the staff and in the overall concept. A hygiene officer at each site ensures the implementation of the measures adopted.