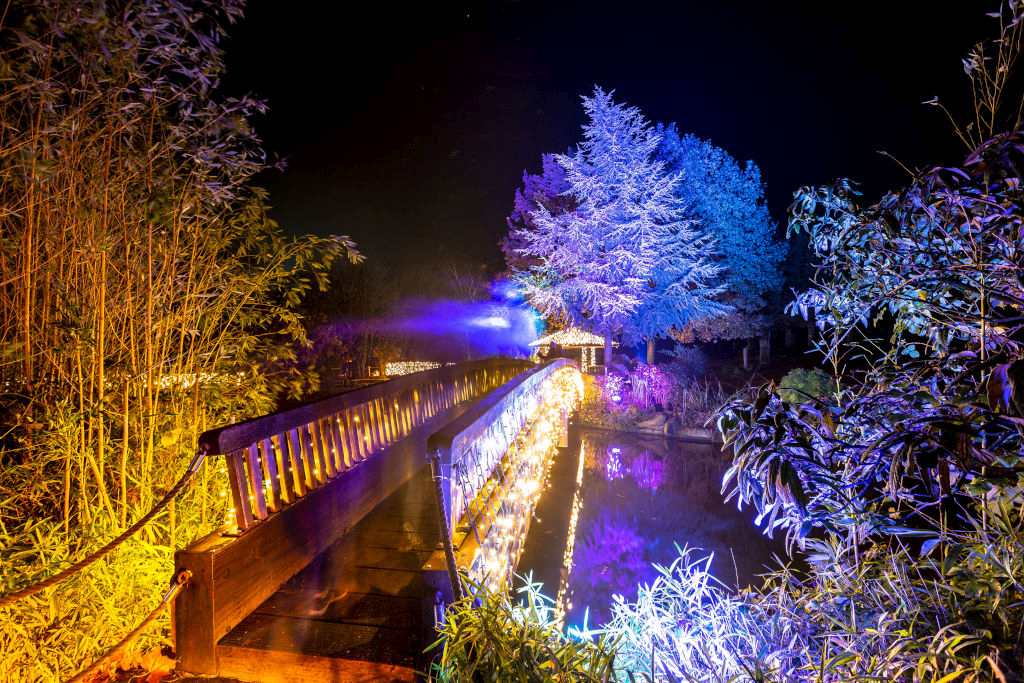 Christmas Garden Karlsruhe
Zoologischer Stadtgarten
23 November 2023 - 07 January 2024
Unique lighting design ☆ exclusively in the Christmas Garden
The advance sale has started! Secure your tickets now for Christmas Garden Karlsruhe and experience magical hours in the Christmas illuminated Zoologischer Stadtgarten from mid-November. Early booking is worthwhile, because the most popular days are sold out quickly!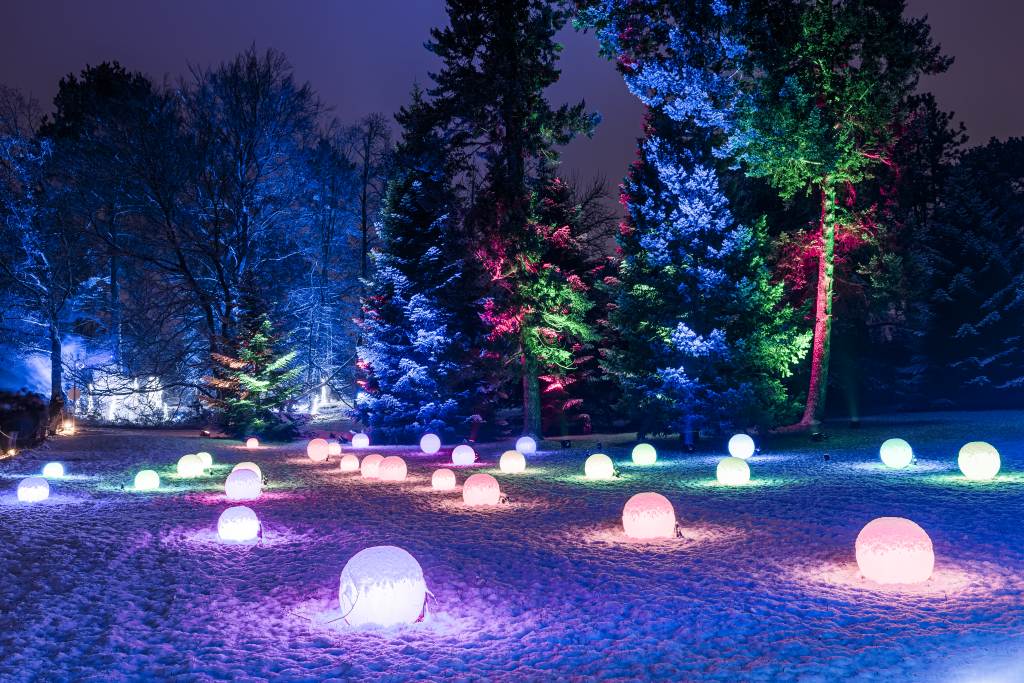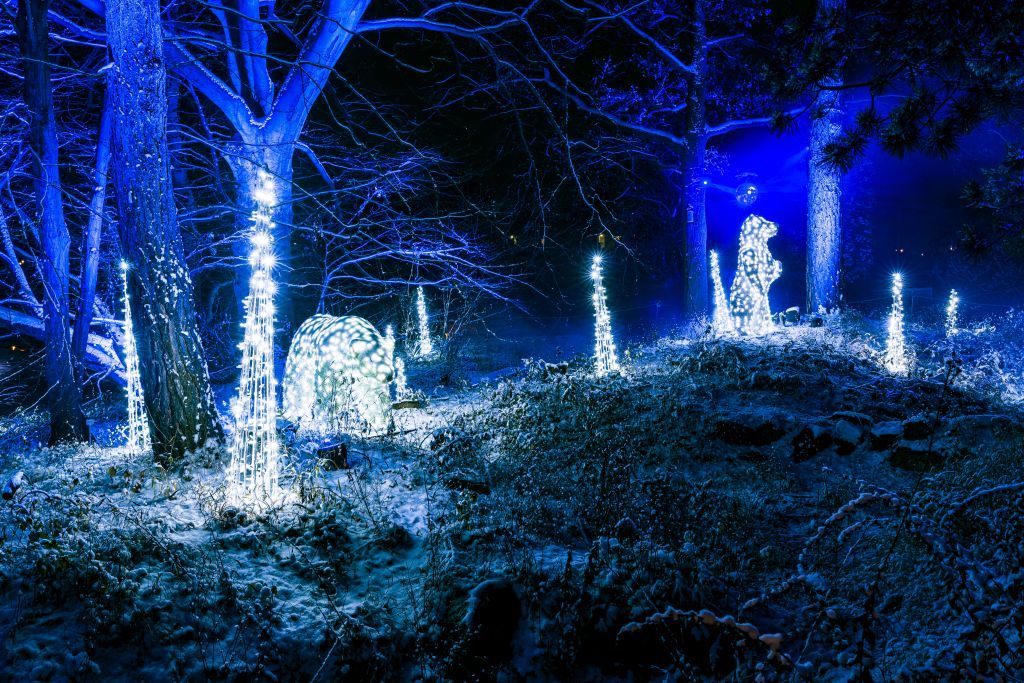 Anticipation of Christmas
It won't be gloomy and dark in Karlsruhe this winter. The Christmas Garden brings light into the dark season and invites you to enjoy the anticipation of Christmas together. The Christmas Garden Karlsruhe a pre-Christmas oasis where friends, colleagues, couples and the whole family can spend an evening in an atmospheric and festive atmosphere. The Christmas Garden transports you into a magical Christmas world with numerous glittering illuminations.
One of the most popular destinations
Last season, the Christmas Garden was presented at 19 locations in six countries. Around 1.9 million people visited the Christmas-illuminated and most beautiful parks and gardens in Germany, France, Great Britain and Spain. The Christmas Garden is now coming to the zoological city garden in Karlsruhe as a Christmas excursion destination. A visit to the Christmas Garden is an experience that offers adults and children everything that makes a Christmas outing in nature special.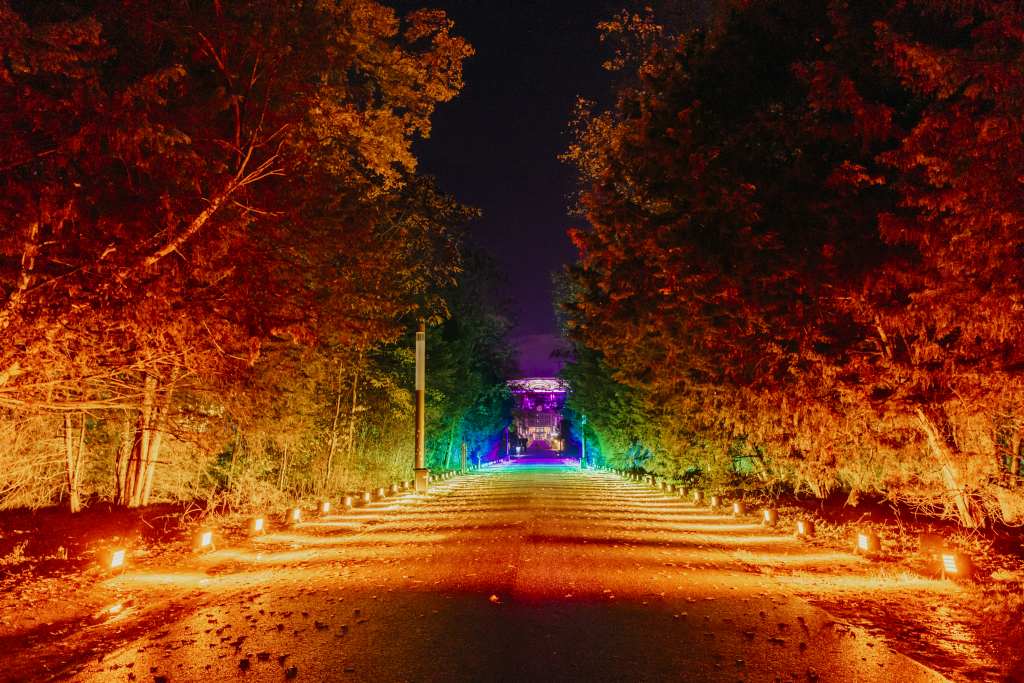 Welcome to the Christmas Garden Karlsruhe
Plan your magical journey, immerse yourself in a glittering world of lights and spend relaxing hours in the Christmas Garden.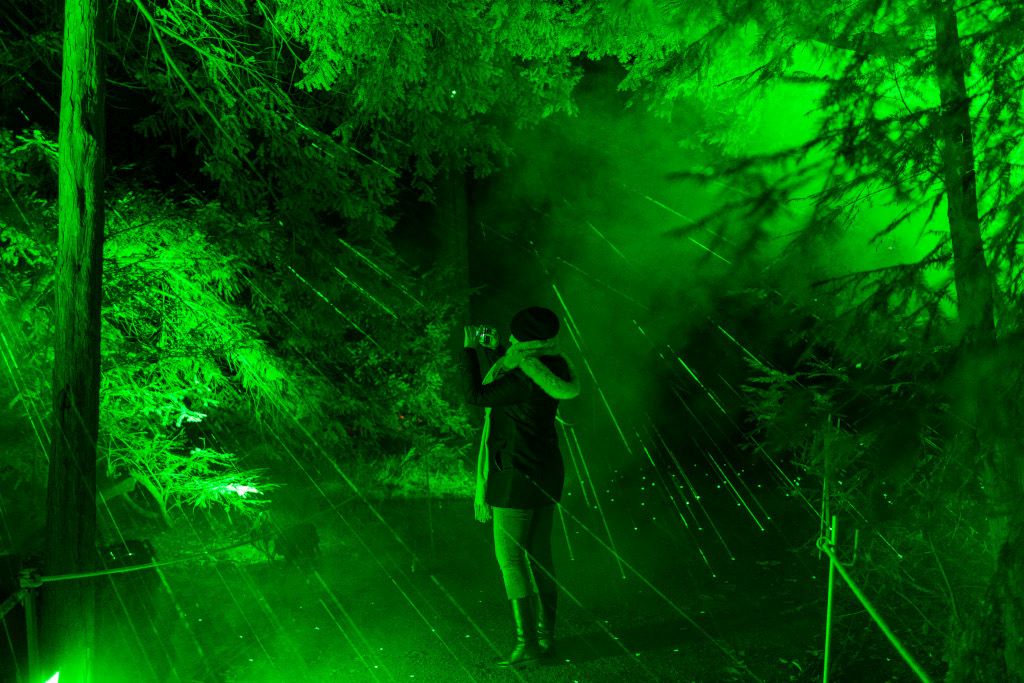 All information about opening hours, directions, admission times and map.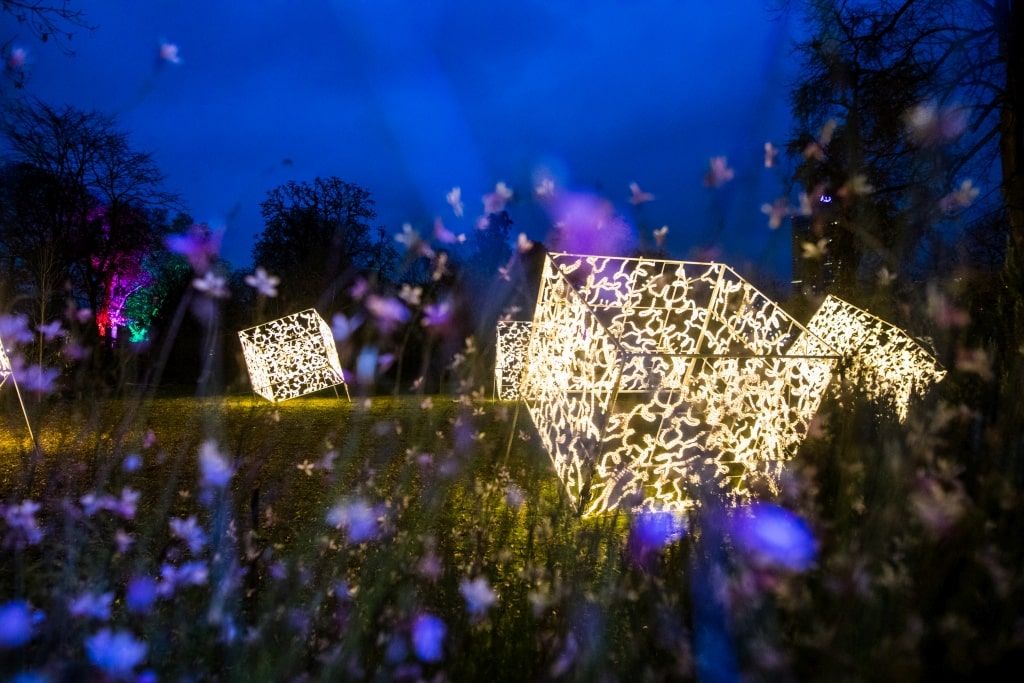 FAQ - Questions and answers 
Answers to the most frequently asked questions about visiting the Christmas Garden.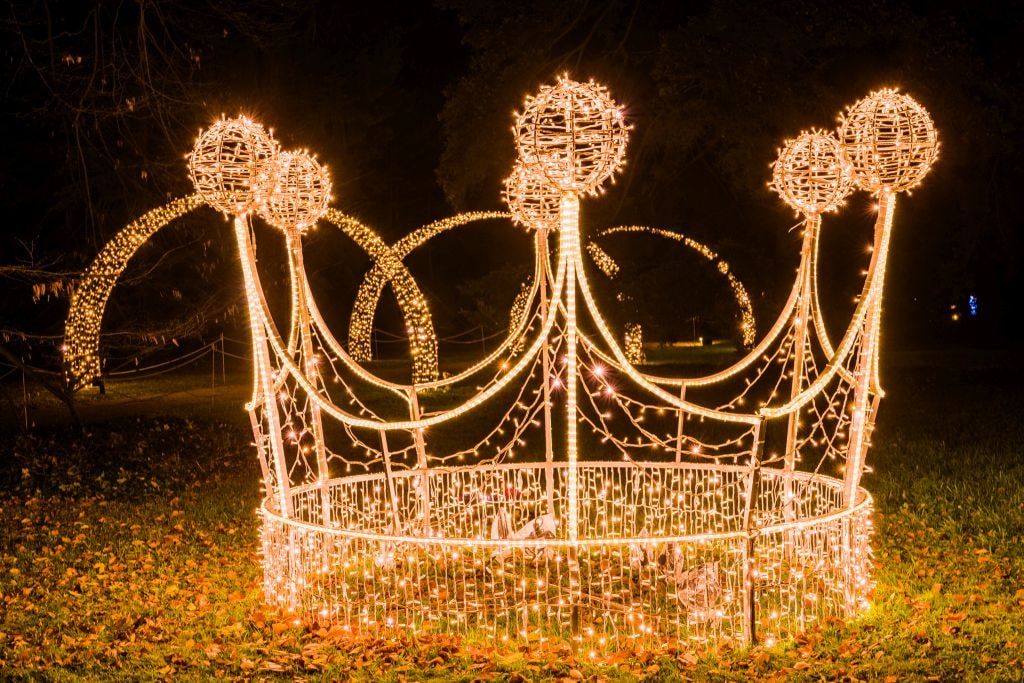 Let the year come to an atmospheric end at a Christmas party.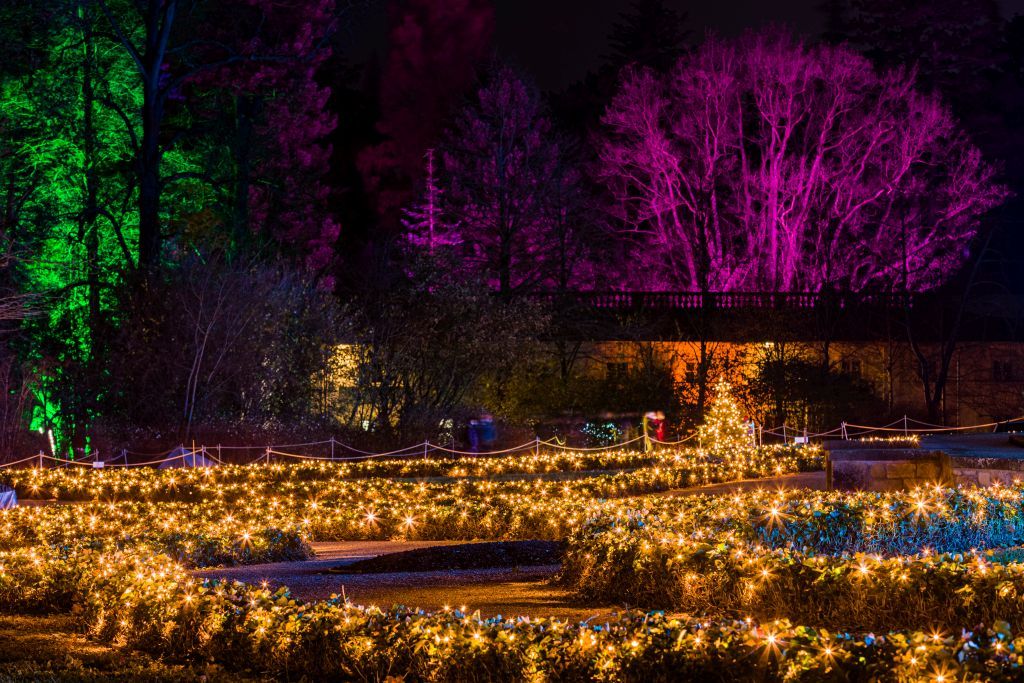 Along the circular route you will find a varied gastronomic offer.
Conclusion: A visit is worthwhile. To find some peace and quiet even in the hectic pre-Christmas season.
Experience the
most beautiful light spectacle in Baden
Secure your tickets for the most popular days in Christmas Garden Karlsruhe already now in advance.
Christmas Garden
Newsletter
Exclusive pre-sale information, Christmas Garden highlights, raffles and much more...
Sign up now for our exclusive Christmas Garden newsletter and receive all the information by email.