Plan your visit to Christmas Garden Dresden
Christmas Garden Dresden is open from 17 November 2022 until 15 January 2023.from 4:30 until 10:00 p.m.

The Christmas Garden is closed on the following days: 21/22/28/29 Novemberand 24 and 31 December 2022.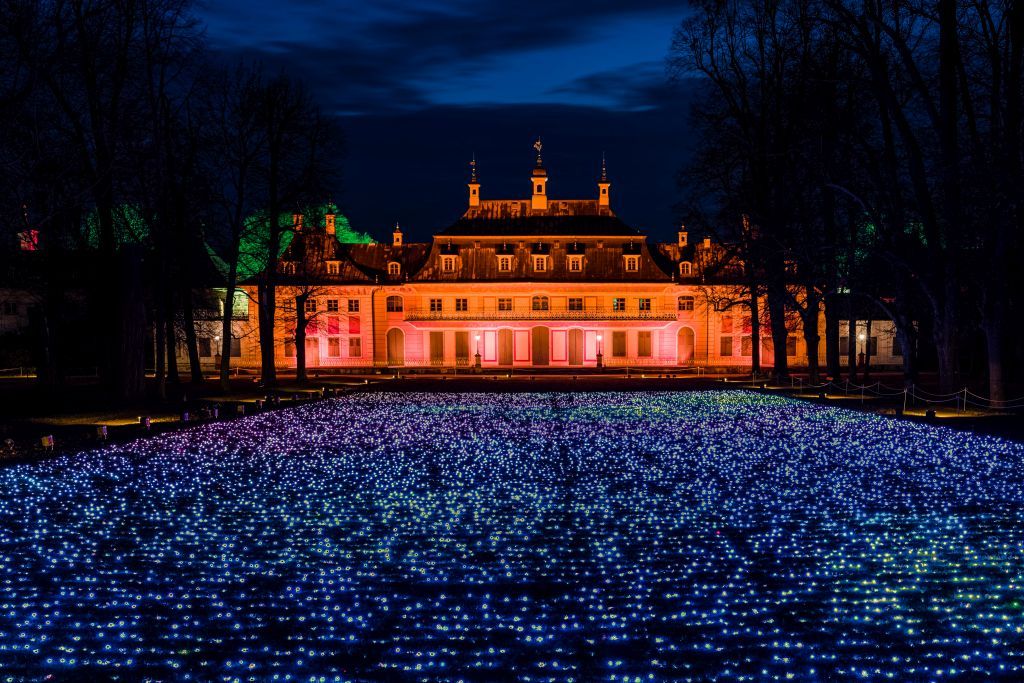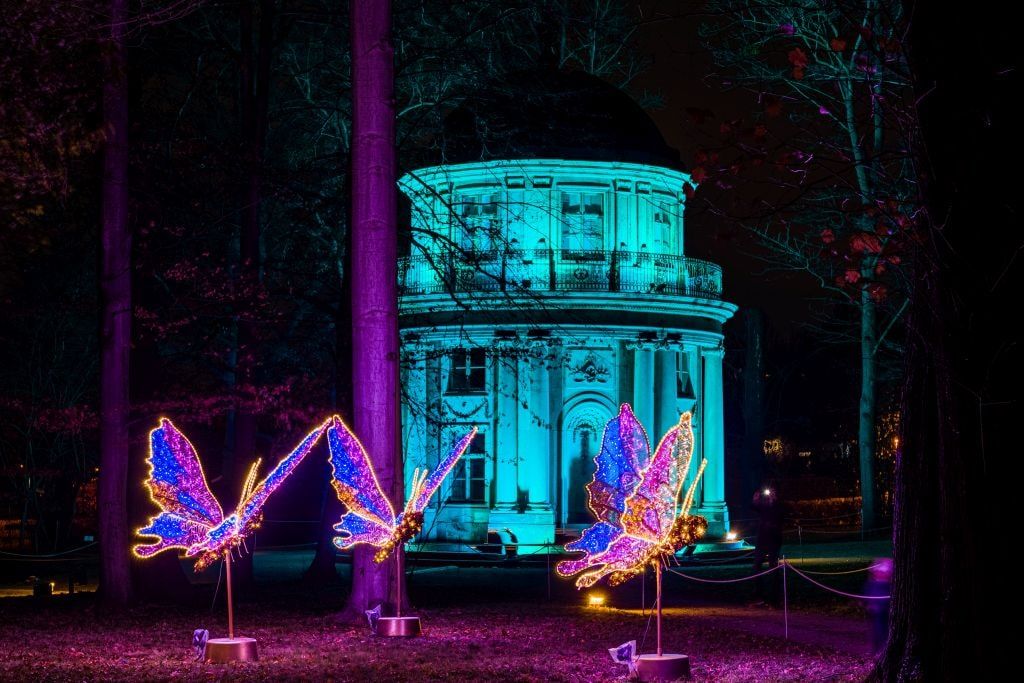 The entrances to the Christmas Garden can be found at:
August-Böckstiegel-Straße 2, 01326 Dresden
Leonardo-da-Vinci-Straße, 01326 Dresden
There are a limited number of parking spaces available. Please travel by public transport or use our shuttle service on selected days. 
You will find the following parking spaces at Pillnitz Palace & Park:
Leonardo-da-Vinci-Straße parking (paid)
Lohmener Straße car park (paid)
Limited number of disabled parking spaces at the ferry terminal
The following paid P+R car parks are available for Christmas Garden Dresden:
Waldcampingplatz Pirna, Äußere Pillnitzer Str. 19, 01796 Pirna
Departure times* between 16:00 and 19:40 every 15 minutes
Parking lot Stadion Pirna, corner Birkwitzer Str. / Söbrigener Weg, 01796 Pirna
Departure times* between 4:00 p.m. and 7:45 p.m. every 15 minutes
Return journey from the Christmas Garden (parking lot "Schloss & Park Pillnitz") to the P+R parking lots every 15 minutes* (00/15/30/45). Last departure is at 22:30.
P+R parking will be offered on the following days:
02 - 04 December
09 - 11 December
December 16 - January 01
06 - 08 January
January 13-15
* Departure times may vary slightly depending on traffic conditions.
In order to give you the most atmospheric experience possible, admission is limited to  a 30-minute window for each visitor. There is an admission time on your ticket. Please pass by the entrance during the half hour indicated.

Example: If you have bought a ticket for 5:30 p.m., then you can arrive for admission between 5:30 p.m. and 6:00 p.m. Of course you can stay longer than 30 minutes in the Christmas Garden.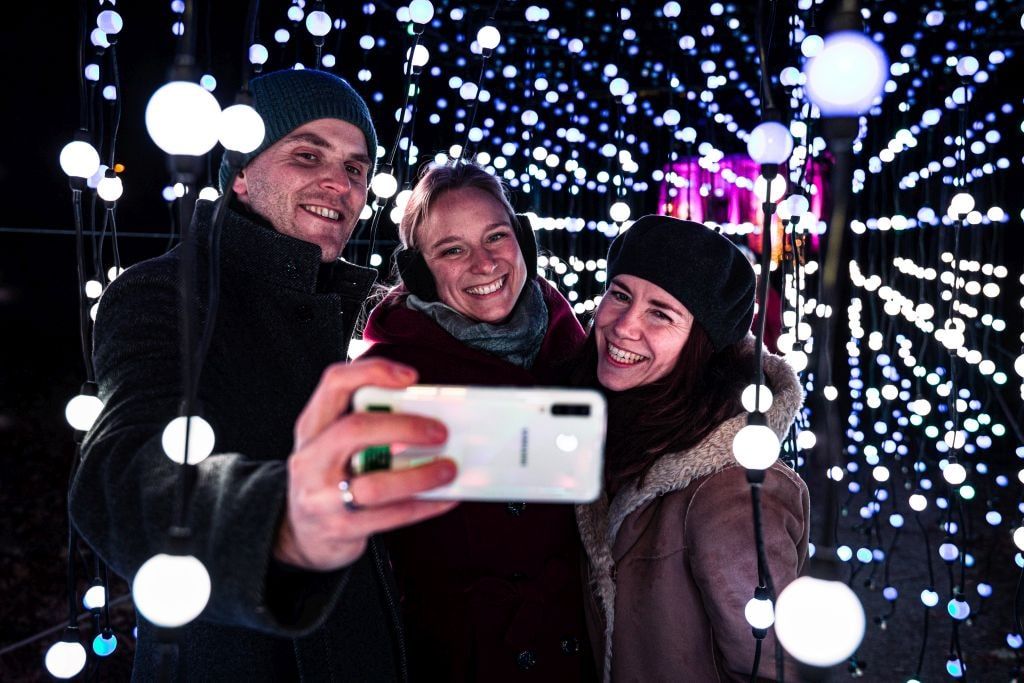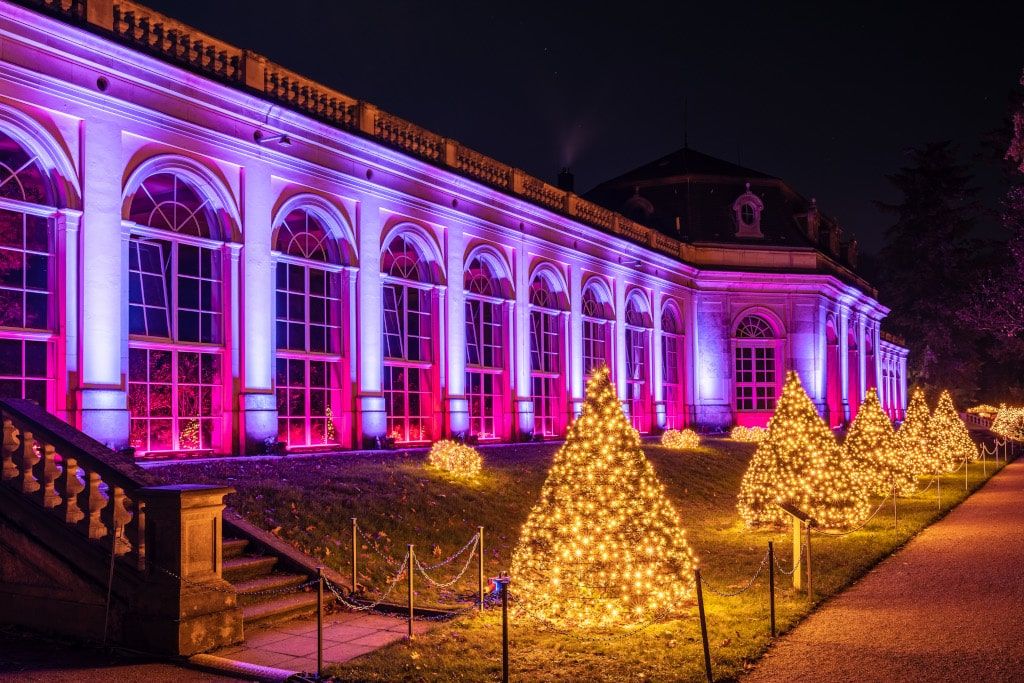 Over 30 light installations
Be enchanted by over 30 individual light installations embedded in the diverse landscape and architecture of Pillnitz Palace & Park.
Christmas Garden will once again provide excitement and guarantee a safe open-air experience thanks to a comprehensive hygiene concept. Please inform yourself about the applicable hygiene measures before your visit.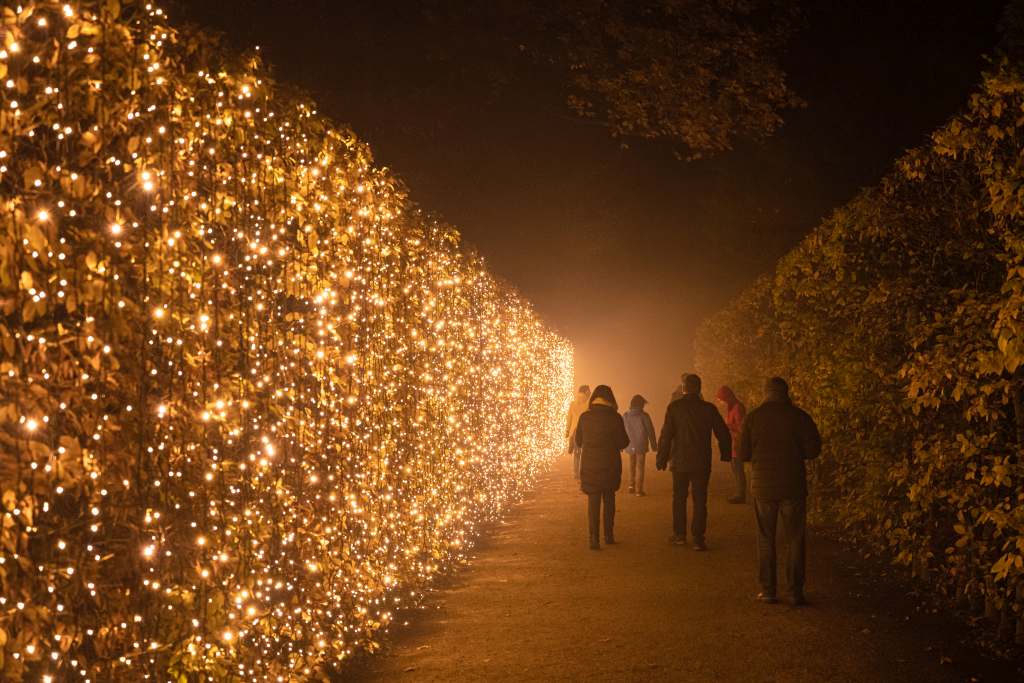 Experience the
most beautiful light spectacle in Saxony
Secure your tickets for the most popular days at Christmas Garden Dresden in advance now.
Christmas Garden
Newsletter
Sign up now for our exclusive Christmas Garden newsletter and receive all the information by email.
By clicking on "Register now", you agree to your information being processed in accordance with our privacy policy.